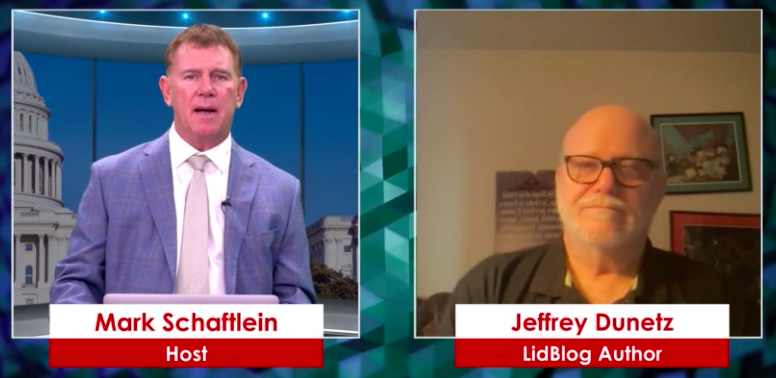 Democrats LIED about Georgia Election Law | Schaftlein Report
——————-
Guest: Jeffrey Dunetz – LidBlog Author ( LidBlog.com )
Topics:
1) Manchin says NO to 28% corporate tax hike. Max is 25%. Virginia Sn. Warner also opposes bill. Only 30% goes to Infrastructure
2) Chris Christie – "Biden Lying about GA law to stoke racial divisions". Rubio asks MLB commissioner to resign from Augusta National | Texas and Georgia fight back against MLB and Coke citing a clear False Narrative in complete fabrication about what is in the bill | McConnell – "Absurd disinformation from the radical left"
3) AZ Attorney General Mark Brnovich invites VP Harris to the border and see the massive problems being created in Arizona. No response yet
4) Justice Thomas criticizes Social Media banning of Trump
5) Rasmussen poll Biden 49-51 Approval/Disapproval Border and guns hurting him
6) Portland police leaving in droves 135 quit or retired due to city supporting Antifa
7) CBS 60 minutes tries a flagrant lying hit piece on Gov. DeSantis and it backfires all over them – Democrats in Florida criticize the piece
8) Dow and S & P 500 record close!